The thought of sitting in an office just staring at a screen for 9 hours could not be duller. There are many ways to make your overall working experience ten times better. Assuming that not many of you are working from home, these are some decor pieces ideas to change or add to your little cubicle or office space. Although, these decor pieces would be to die for to have at home!
Within that 9 hours, you would most likely be sitting down, right? Let's pick out the optimal pretty office chair for you! Here we have the Mid-Century Swivel Office Chair; that with its wide seat and an inclined back, this chair would make your sitting hours definitely more comfortable. Not to mention the classy striped pattern that is still easy on the eyes but surely more pleasant looking than the old boring black office chairs. Its solid wooden legs make an elegant touch to a rather chic swivel seat.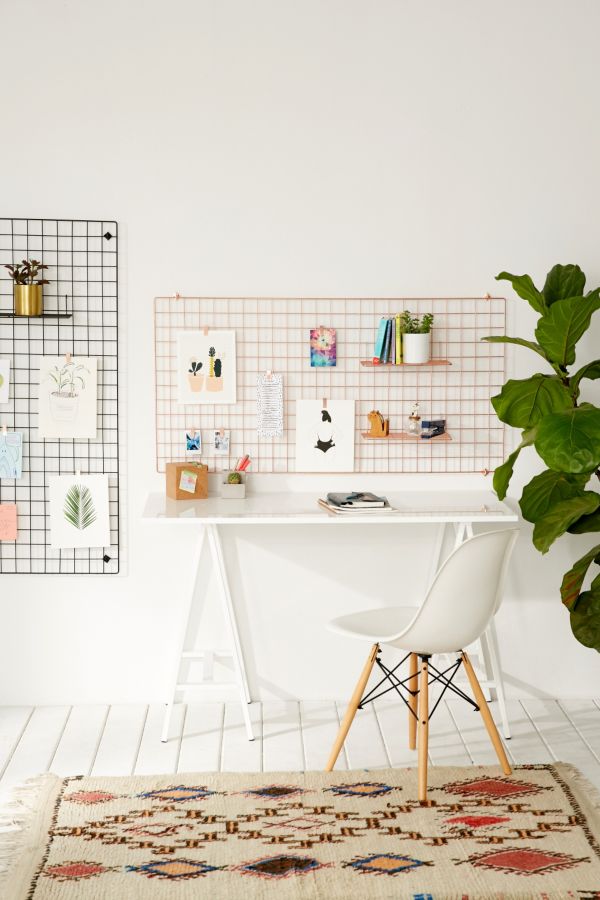 Vision boards are definitely one of those crucial things you need in your office. Most likely you already have one. Well, it's time to change it up today into something more eye-catching to the eye and that would actually contribute to your visions! I mean who else gets inspired by looking at pretty things? Here we have the Wire Wall Rectangle Grid; which is a metal multi-purpose wall hanging in a grid shape. It comes with clips enough to get you started and you can basically hang anything your creative minds desire.
Here an item to brighten up your workday! This gorgeous white lamp with gold steel detailing a striped textile cord is ideal to replace your boring old lamp. It comes in two different colours, black and off-white. This Ranarp lamp is made sturdy and heavy that assure steadiness and durability. Not to mention the adjustable lamp arm and head.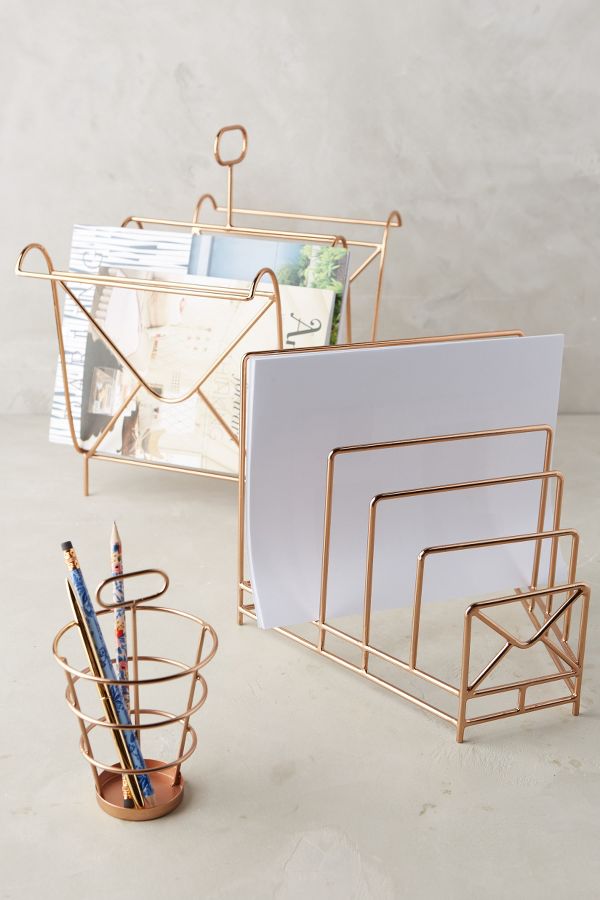 You don't want to have your important papers all stacked together, which would make it difficult and it would just be a hot mess! We suggest to spice up your desk with this Daventon Desk Collection which consists of a magazine/book holder, file holder and a pencil cup all coated in copper gold.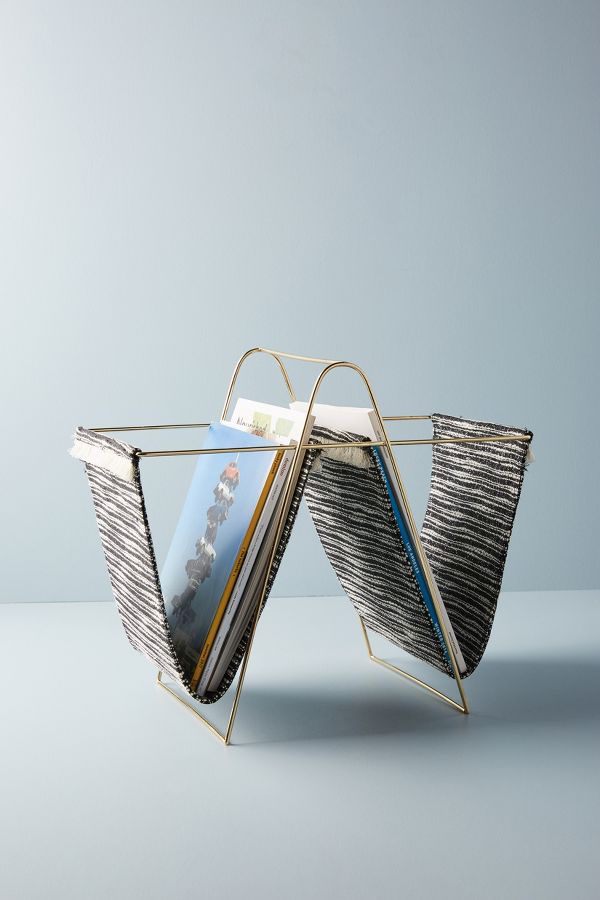 On the rolls of stationary organisers, to add a chic boho look to your desk, this woven cotton with acrylic and metallic thread with nylon lace called the Joni Magazine Rack would be the ideal addition. Not only magazines, but you can place almost about any files and journals you might have laying around.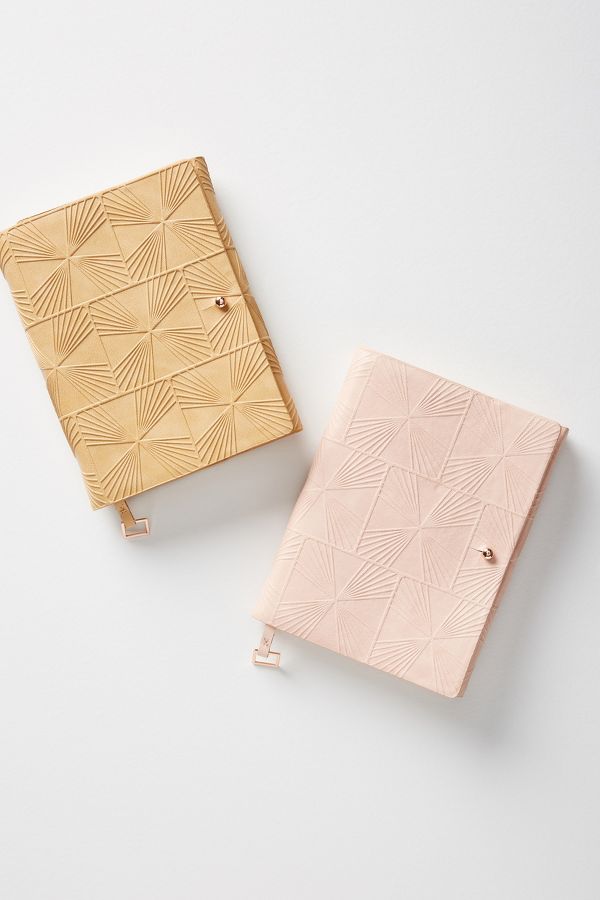 Speaking of journals, this Natural Beauty Journal would be stand out amongst your other journals. Get a statement journal for your daily errands so you don't forget to tick those to-do-lists and would never lose it even if it was buried under a file of paper files.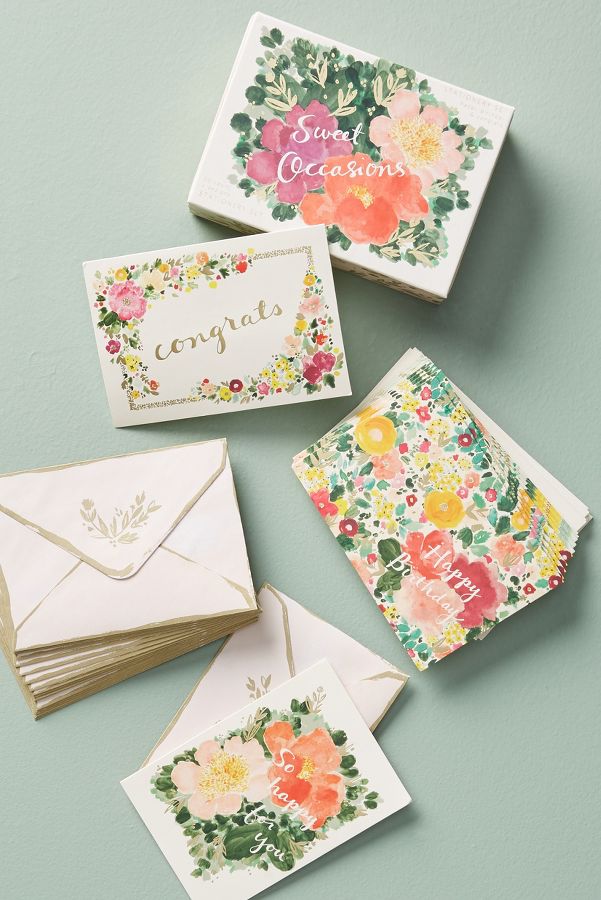 Last but certainly not least, one cute thing that you can display and also come in very handy is the Fields Abloom Thank You Cards. It comes with a set of 20 beautifully floral design cards with pretty letterings and envelopes. This set comes with a box, could come in handy after you finish your 20 sets to keep your little bits and bobs and it screams to be displayed!
Do you struggle to remember your chores for the day? Did you remember that your gym membership expires in a few days? or have you forgotten to make an important call? If you tend be quite forgetful, then you ought to do something about it. Don't worry, we'll help you get nice and organized and you can get out there and make it for coffee on time. We suggest you make yourself a memo board, that fits right above or near your office table, or whichever room you're often in. this memo board will have a list of things to do, basically a "to-do" list. You don't need to buy yourself an organizer or planners, the memo board will be less of a hassle and all you have to do is list down the things you're supposed to do and give it a glance beforehand and you're good to go.
We have complied some cool memo board ideas to help you get started.
Ball games magnetic memo board
Use ball magnets which can be used to stick notes or pictures on a metallic board. You could add pictures of the venue of an upcoming meeting or date.
Black and White Memo Board
This memo board design suits well for both genders. You could doll it up with some pink magnets or have a more unisex theme with some regular magnets that best suits your personality or just pin/stick your to-do list, whatever works best for you!
Button-ish Magnetic Memo Boards
You could use old metal lids. Maybe rummage through your things and see if you have any metal lids. You could customize them by using fabric or even painting over them.
Fabric/Gift Wrapper design corkboard memo board
You can create a memo board out of recycled gift wrappers or fabrics. Try to mix and match to make it look more fun!
DIY Corkboard as a memo board
This memo design is great for people in a hurry. What you can do is attach cords in a criss-cross manner as tight as possible and all you have to do is fit your note in.
Pantone Paint Chip Memo Board
Create a board with a nice paint palette color scheme, it's not only pretty to look at but it makes sure you got your errands in check!
The Paperline Memo Board
These must look familiar to you, you must've seen it all around Tumblr/Pinterest/Youtube DIY videos. It's very simple, all you have to do is attach a clothing line string along a board and you could simply use regular or mini clothing pins to pin your notes or pictures.
It's always nice to be the boss of your own space which is why I absolutely needed to have an office space at home. No regrets, and I definitely recommend anyone and everyone to have one — especially those who work from home or have work to take home. A home office is a great way to partition your work time away from your home time and lets you focus on finishing tasks without any interruptions.
When planning my home office space, I made a list of wants and needs (wants over taking the needs as always) and managed to come to a compromise on what my essentials would be. What do you absolutely need for a home office space? Here are a few ideas.
WORK DESK
Not just any type of desk, a sturdy work desk that won't fall apart as soon as some weight is put on it or after a year of usage. Invest in a proper work table, make sure the size is suitable and won't make the room feel too compact as you still need comfort to be key. Also think about if you need to put things on the table like a computer or laptop, or art materials, or paper and files. Make it a point to plan the whole layout of the office before buying the furniture for it. 
CHAIR
This is the most important part of any home office as you'll be spending most of your time sitting in it so make sure it's a comfortable one. Test as many as you have to before committing to one. Look for something that won't affect your posture long term.
LIGHTING
Working on the computer already strains the eye so make it a point to get proper lighting to lessen the burden. Not having proper lighting can lead to eyesight issues and also cause headaches. Bright lights are a better bet than warm lights as they don't give you the cozy vibes that may stop you from being productive.
CABINETS & STORAGE
Organising is not to be taken lightly. I completely understand that some people, like me, work best in creative messes, but being organised and knowing exactly where each item is really makes a huge difference. A non cluttered office will make you feel more productive and also helps save a lot of time actually looking through piles of stuff to find whatever you need. With so many different types of storages available, there's bound to be one that works best with your work needs.  
PERSONAL TOUCH
What's the point of having a home office if it doesn't give you the freedom to express yourself? Add some decorations like potted plants for some greenery, framed pictures (motivational quotes work great!), and some basic decor pieces (not too distracting). The idea is to create a work environment you like which makes you feel like working.