The thought of sitting in an office just staring at a screen for 9 hours could not be duller. There are many ways to make your overall working experience ten times better. Assuming that not many of you are working from home, these are some decor pieces ideas to change or add to your little cubicle or office space. Although, these decor pieces would be to die for to have at home!
Within that 9 hours, you would most likely be sitting down, right? Let's pick out the optimal pretty office chair for you! Here we have the Mid-Century Swivel Office Chair; that with its wide seat and an inclined back, this chair would make your sitting hours definitely more comfortable. Not to mention the classy striped pattern that is still easy on the eyes but surely more pleasant looking than the old boring black office chairs. Its solid wooden legs make an elegant touch to a rather chic swivel seat.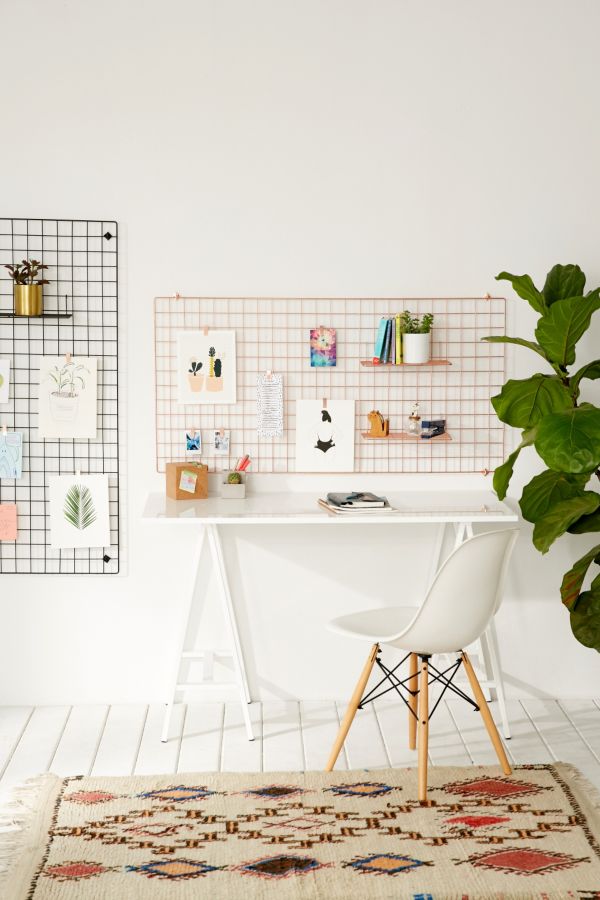 Vision boards are definitely one of those crucial things you need in your office. Most likely you already have one. Well, it's time to change it up today into something more eye-catching to the eye and that would actually contribute to your visions! I mean who else gets inspired by looking at pretty things? Here we have the Wire Wall Rectangle Grid; which is a metal multi-purpose wall hanging in a grid shape. It comes with clips enough to get you started and you can basically hang anything your creative minds desire.
Here an item to brighten up your workday! This gorgeous white lamp with gold steel detailing a striped textile cord is ideal to replace your boring old lamp. It comes in two different colours, black and off-white. This Ranarp lamp is made sturdy and heavy that assure steadiness and durability. Not to mention the adjustable lamp arm and head.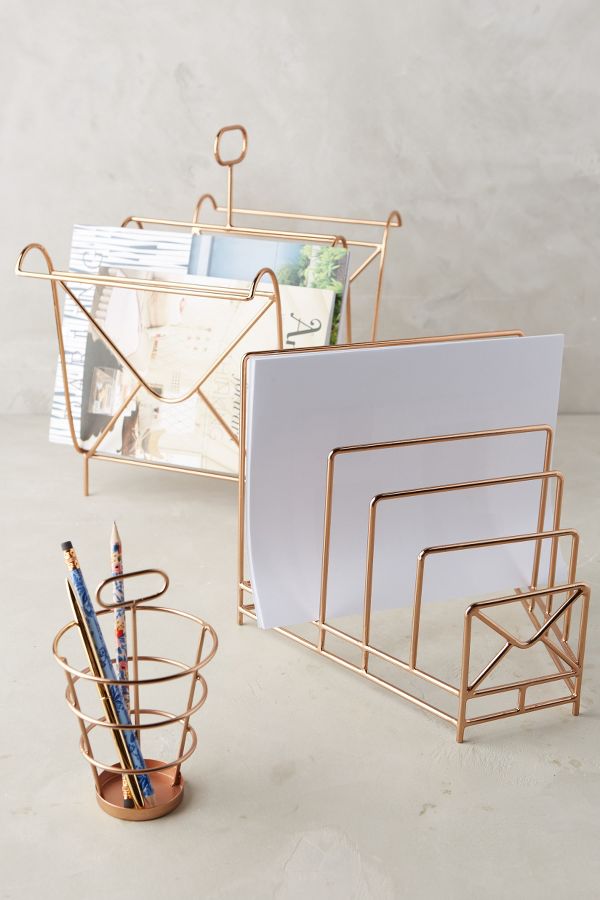 You don't want to have your important papers all stacked together, which would make it difficult and it would just be a hot mess! We suggest to spice up your desk with this Daventon Desk Collection which consists of a magazine/book holder, file holder and a pencil cup all coated in copper gold.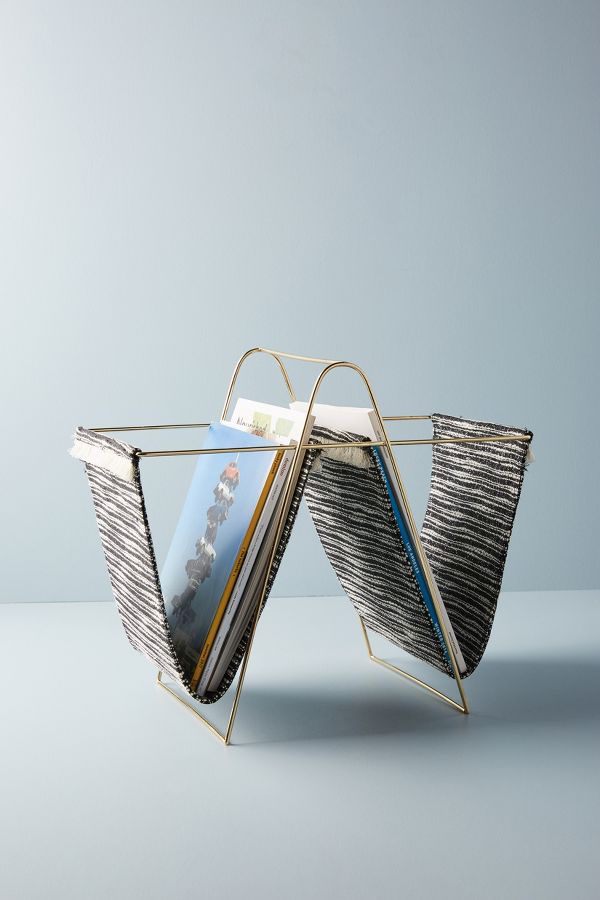 On the rolls of stationary organisers, to add a chic boho look to your desk, this woven cotton with acrylic and metallic thread with nylon lace called the Joni Magazine Rack would be the ideal addition. Not only magazines, but you can place almost about any files and journals you might have laying around.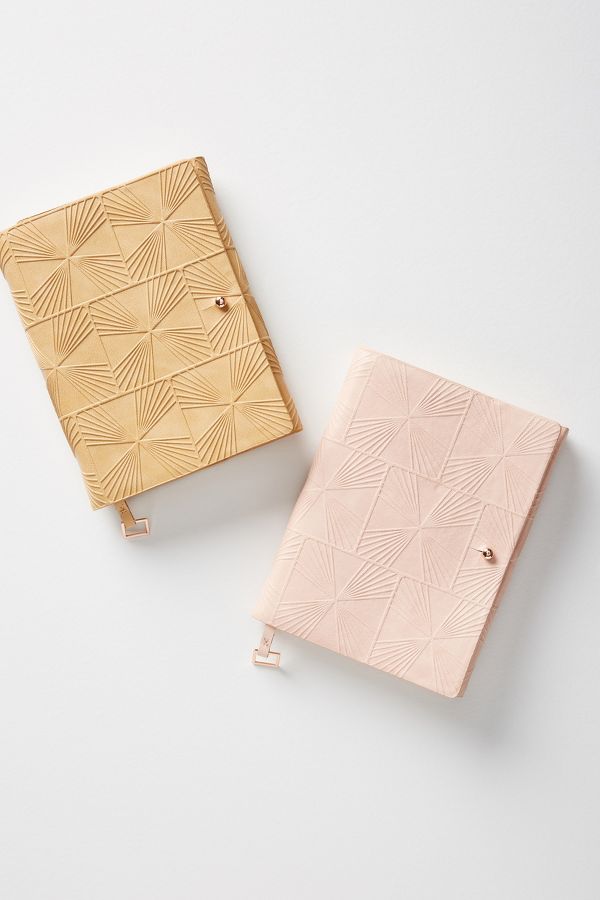 Speaking of journals, this Natural Beauty Journal would be stand out amongst your other journals. Get a statement journal for your daily errands so you don't forget to tick those to-do-lists and would never lose it even if it was buried under a file of paper files.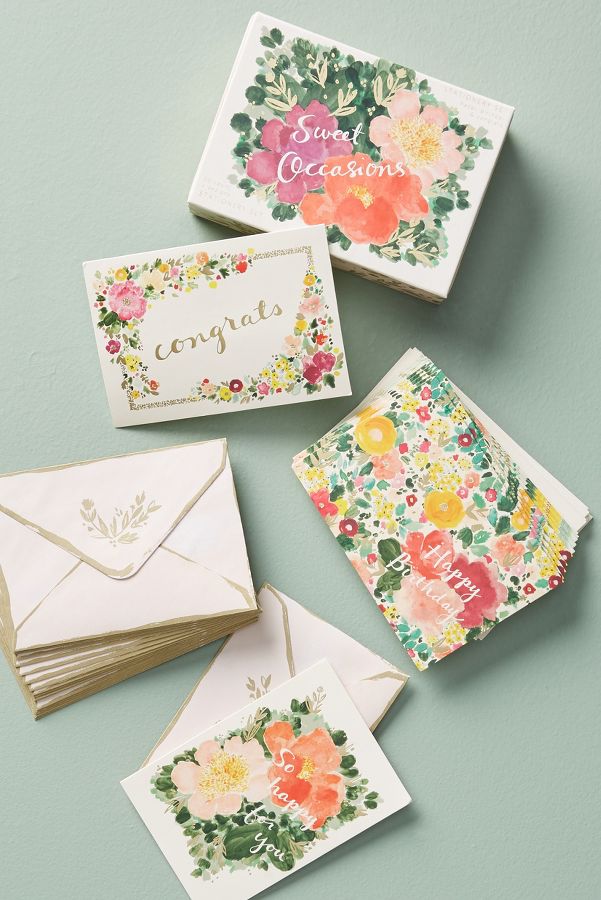 Last but certainly not least, one cute thing that you can display and also come in very handy is the Fields Abloom Thank You Cards. It comes with a set of 20 beautifully floral design cards with pretty letterings and envelopes. This set comes with a box, could come in handy after you finish your 20 sets to keep your little bits and bobs and it screams to be displayed!